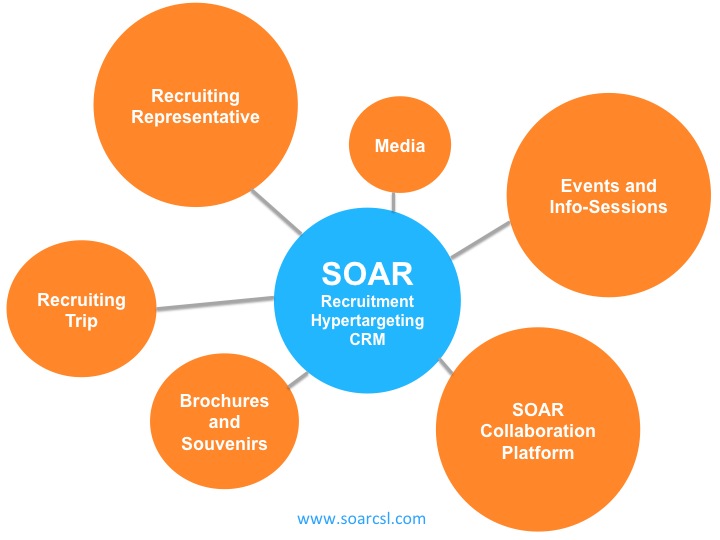 Hypertargeting and Customer Relationship Management (CRM)
SOAR actively outreaches to the local prospects by understanding its local culture and educational market. We not only recruit students for the institutions, but also help overseas recruitment media to break Taiwan market without language barrier. Traditional Chinese version websites, print publications in local language, distributing brochures to the interest-based segments, representatives of events and fairs speaking in Mandarin communicating with audiences, and many other services are the critical elements to a success of international recruitment.
Over half of prospective students rely on local agencies for studying abroad plans and application processes, SOAR cooperates with reliable local agencies to deliver overseas institutions' recruitment information systemically and efficiently to the prospective students.
We believe that it is all about detail. Each procedure of recruitment marketing, each connection to students and agencies, each possibility to have a new perspective of international recruitment, each detail to better serve our clients, which are not all, but a necessary portion of a successful CRM (Customer Relationship Management) strategy in international recruitment industry.
It is time to make a further step to your market and map out correct strategy.